From bunco to bingo and the cowpoke camp and rodeo to the swimming pool, stay up to date on what events we have going on during your stay by visiting our activities calendar below, or stop by the activity's office located inside the Recreation Center! You can also download our Hart Ranch Mobile App.
Trivia and Tacos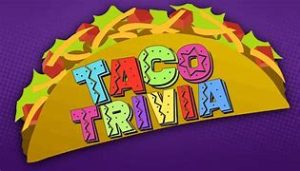 Join us for Trivia and Tacos!
Get your teams and get to the Pavilion to show us what you know.
$7 Taco bar
Prizes will be awarded!