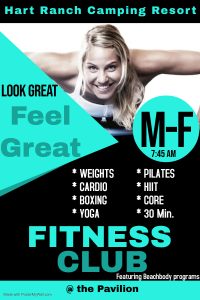 Whether you are looking to shed a few pounds, firm up, or simply sculpt your already lean body this is for YOU!
This is a series of Beachbody workouts Monday - Friday at 8:00 am in the Pavilion.
8:00-8:30 - more intense with HIIT, weights, and cardio.
8:30-9:00 - more yoga like with strength and stretch exercises.
Come to both or only 1!
Recommended for ages 13 and over.
This program requires at least 3 participants to continue.