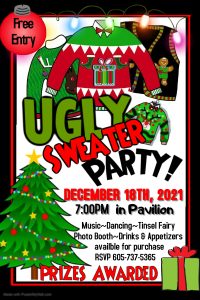 Holidays are for fun and for friends, a time for cocktails, beer and bad fashion trends...
The holiday sweater can be quite the eye sore, argyle, cowl neck, button down and other styles galore...
You know the type, sequined to the max, a happy go lucky snowman, a snow scene with reindeer tracks!
So join us one, join us all in an ugly Christmas sweater bash!