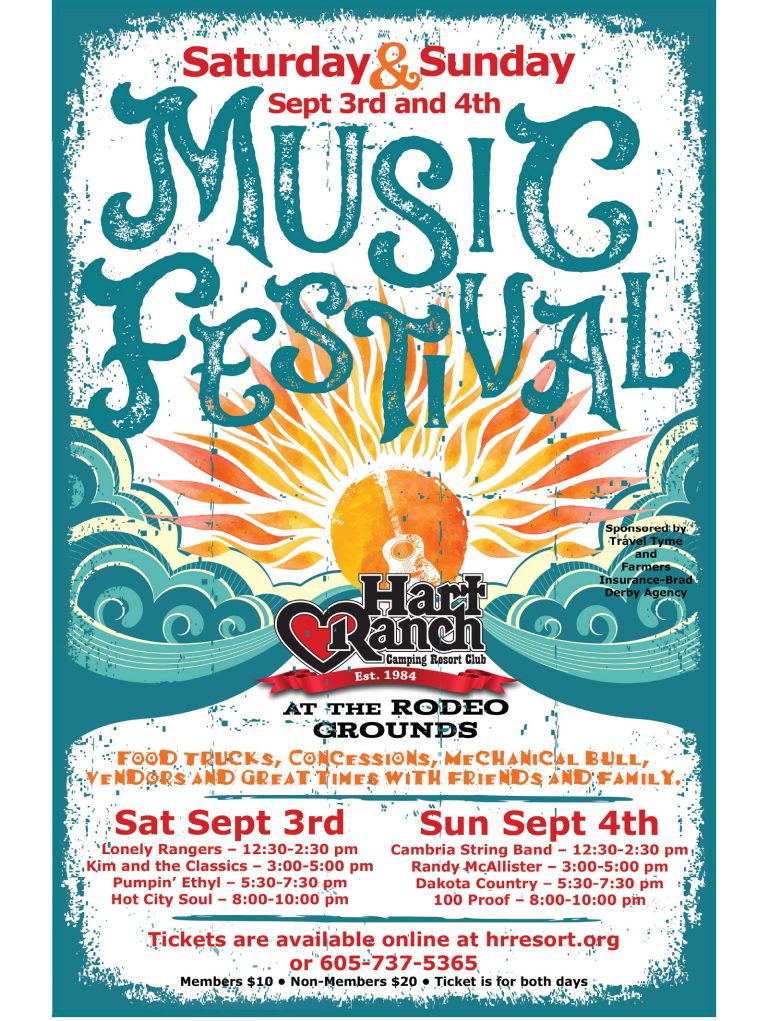 Saturday, September 3rd
Sunday, September 4th
Location:
Rodeo Grounds
Tickets
Tickets are available online or by calling 605-737-5365
Members will be $10 and non-members will be $20 for the entire weekend. Food trucks on site!
REGARDING LINEUP CHANGE *** SATURDAY ONLY***
Sorry for the inconvenience but one of the bands had an unexpected situation arise. Same bands just a slightly different lineup.
12:30-2:30 Lonely Rangers
3:00-5:00 – Hot City Soul
5:30-7:30 – Pumpin' Ethyl
8:00-10:00 – Kim and the Classics