Amenities & Activities
Additional activities information can be found on our cable channel 23, on our app, Facebook page, on the activities calendar, or on our activities schedule available in the main lodge.
Not only are there tons of activities to do at Hart Ranch Campground, the best campground with a pool, hot tubs, and mini golf. Hart Ranch always strives to make your stay not only fun but relaxing and comfortable! When you stay at Hart Ranch, don't miss out on all the awesome amenities that Hart Ranch features.
Upper Lodge: 9/5/2022 – Monday-Saturday 8am to 5pm, Sunday 8am to Noon
Lower Lodge: 9/5/2022 – Monday – Sunday 8am-10pm
Lower Lodge: 10/3/2022 – Monday – Sunday 8am-10pm Minors allowed with an accompanied adult 18+ yrs of age
Pool: 9/6/2022 – CLOSED FOR SEASON
Welcome Center: The Welcome Center is currently closed for season. Patrol continues intermittently throughout the winter months. Security is available 24/7 by calling 605-939-9099.
Sports Courts: Courts will be available on a first come first serve basis. We have many sports courts for our members to use at their leisure. From tennis, pickle ball, gaga ball, basketball, volleyball, and shuffleboard. Hart Ranch offers outdoor activities for all ages.
Bike & Golf Cart Rentals
Bike Rentals: Bike rental is $3.00 a day per bike. A weekly rate of $15.00 is applied to bikes rented for 5 to 7 days. (IE; a bike rented for 8 days would cost $18.00, one week plus one day.) You must be 18 years of age or older to rent a bike. A contract is required of anyone who rents a bike. Parents or guardians must fill out and sign a contract to rent a bike for anyone 17 or younger.
Golf Cart Rentals: You must be 21 years of age or older to rent and /or operate a rented golf cart. A valid Driver's License and your Hart Ranch Camping Resort membership/Associate card are required when you fill out and sign the rental contract agreement. A $200 deposit is required in order to rent a cart.
Programs
YeeHaw Adventure Camp: Hart Ranch is proud to offer one of its most unique, challenging and adventure-packed opportunities for kids 10 and older. Fun and excitement await you in a two-day YeeHaw Adventure Camp! Thursday & Friday 9am to 1pm. Come and enjoy mother nature, wildlife, introduction to horses, horse grooming & care, and horseback riding. Participants will also be offered the opportunity to make a unique wood craft to be cherished for years to come. This program runs May 26th-Spetember 3rd.
YeeHaw Adventure Camp Sponsors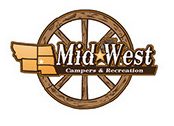 Kamp Kool: Kamp Kool is designed to allow children to take part in different activities each day of the week. Tuesdays-Fridays 9am-11am. Please call activities or visit the app to sign up.
Youth Archery: New two-hour basic archery classes starting May 28th.
Amenities List
Playgrounds
Wild Boar BMX Racetrack
Olympic-Size Pool
Hot Tubs
Gaga Ball Pit
Tennis Courts
Baseball Field
Shuffleboard Lanes
Basketball Courts
Volleyball Court
Pickleball Court
Family Rec Center
Pasture Golf Course
Disc Golf Course
Dog Run
Hiking Trail
Mini Golf Course
Garden Plots
Gas Station and Restaurant
Picnic Shelters
Kiddie Train Rides
Fire pits
Other Amenities
Not only are there tons of activities to do camping at Hart Ranch, but Hart Ranch strives to make your stay not only fun but relaxing and comfortable! When you stay at Hart Ranch, don't miss out on all the awesome amenities that Hart Ranch features:
Card/App-operated Laundry Facilities Instructions available at the Front Desk
Maintenance Shop Services available include oil changes, tire repair and changes and minor vehicle servicing. For more specific information, please call the Shop at 605-737-5372.
Propane sales
459 Full Hookup RV Sites
Pet-Friendly
Free Basic Wi-Fi
Storage Areas Storage is open from 6am-8pm from May 1-September 30 and 7am-6pm October 1 - April 30. PIN access is required.
Convenience Store & Gas Station
24 Hour Security
With a Hart Ranch Membership, you can become a resident of South Dakota! (No state income tax)
Mail Forwarding