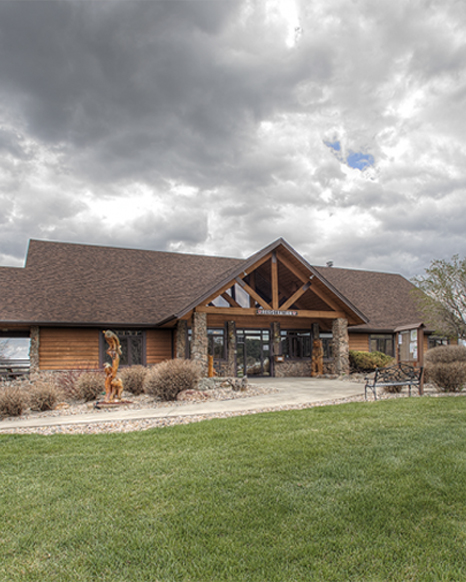 History
During the time of the Black Hills Gold Rush, a young man claimed a chunk of land just outside of present-day Rapid City, South Dakota. His name was John Harrison Hart. The story of Hart's life reads like a tall tale, but then again it was the wild west, so it just might be…
Hart, who was a soldier in the Civil War, arrived in the granite filled Black Hills in the mid-1880's with a mere $15 to his name. The frontiersman squeaked by his first winter by chopping wood for 75 cents a cord. After he had gotten his feet under him, he began to carve out his ranching empire. With an extreme amount of hardwork and ingenuity, in just a few short years he was running his cattle on a freight line from Pierre to Rapid City, and over to Cheyenne. Before long he was one of the most successful ranchers in the region.
Hart continued to live on his ranch until the day that he died. He never learned how to drive a car, even though he lived to see World War II. If you ask around, you can still find an old soul or two that remembers driving him around his ranch, once he got too old to ride his horse.
Hart Ranch as we know it today, sits on the storied land John Harrison Hart claimed nearly 140 years ago. In 1984 we were deeded 195 acres of Hart's land for our camping resort, and we must say, he sure picked out a beautiful spot!
Hart Ranch Camping Resort is a five–star membership resort that provides amazing family amenities at a fantastic value. It's a place where recreation and relaxation come together to create family memories. From the full-time traveler to the once a year vacationer, a stay at Hart Ranch is easily customized to fit the needs of any family. Members and visitors can enjoy the comforts of a modern cabin or one of our oversized, paved, full hook-up RV sites throughout the year. When it's time for activity there are plenty of recreational opportunities to suit every interest.
There are several companies associated with the Hart Ranch name – Hart Ranch Arena, Hart Ranch Golf Course, and Hart Ranch Development Company. Hart Ranch Camping Resort Club is an independent and separate corporation. We may have rodeos, swimming pools, hot tubs, a rec center, gas station, and restaurant, but our greatest amenity is the simple Western lifestyle Hart Ranch has represented for over a century and our members!