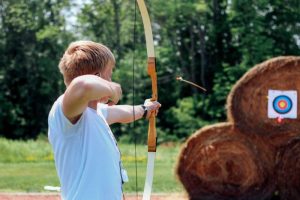 Check out this NEW program designed to teach children the fundamentals of archery and will be offered in 2 hour sessions starting on Saturday, May 28th, 2022.
Sessions will be limited to 5 participants.  Participant ages include 6-10 years of age and 11-14.
The first 2 hours will be the Robin Hood Course (beginners) and the second session is the Fred Bear Course (which can be done after completing the Robin Hood Course).
$20/per person/session
$20 for a Youth Archery T-Shirt
Sign up at the Family Rec Center or Call to Reserve your spot, 605-737-5365